We are excited to announce a new tool in Mission Center – Secure Messaging!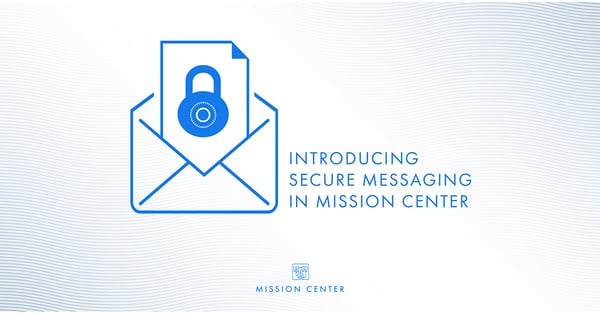 The Mission Center portal has been updated to include a secure messaging tool that will enhance the secure communication and collaboration about cyber threats that Mission Center facilitates.
This is an exciting feature addition that will improve the overall experience of Mission Center for our customers.
Here is what you need to know about the secure messaging tool:
Email-like messaging within the portal: Send messages to individuals, sites, teams, roles, and/or organizations you have visibility to.

TLP markings required: Each message must include a TLP designation that will be honored for the lifetime of the conversation.

Information stays inside the portal: The body of your message is locked securely behind the portal's access control measures. It will never leave via external notification.
Eyes Only setting: Setting a message to "Eyes Only" means that recipients cannot forward, print, copy or cut text, or add additional recipients.
Expiration date: For sensitive information that you may not want available forever, you can set a time limit for the message to exist (days, weeks, months, years). The message will automatically be removed from your recipient's inbox after that time allotment has passed.

Burn trash: Avoid leaving sensitive information in your trash for 30 days with the option to burn it immediately.

Industry standard email features: You can share attachments, star messages, mark messages as read/unread, save drafts, archive messages, organize your messages into custom folders, and specify recipients as direct recipients, CC, or BCC.
With the release of the secure messaging tool, the portal will offer asynchronous messaging and synchronous messaging as the premium chat feature which offers real-time communication will continue to be available.
Interested in learning more about Mission Center? Request a demo now.