Join us for a webinar on BrightTALK!
Recorded April 17, 2019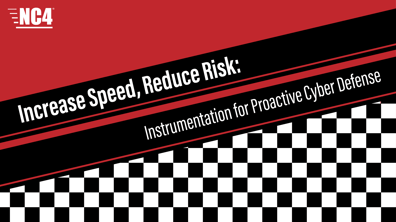 Using cyber threat intelligence effectively is a crucial part of any cyber defense strategy, but dealing with data from multiple sources can be overwhelming. Does finding relevant intelligence feel like finding the needle in a haystack? And how do you take action on that intelligence to mitigate risk?

Celerium is a leader in removing friction at every point of the cyber threat intelligence lifecycle. In this presentation, we'll talk about strategies to get the cyber threat intelligence that's most relevant to your organization, and how to take action on it in a proactive way. Don't just deal with threat data —leverage it to reduce cyber risk!
This webinar was recorded on April 17, 2019, but you can watch the recording by clicking here.