Meet Tommy McDowell
Celerium's General Manager and thought leader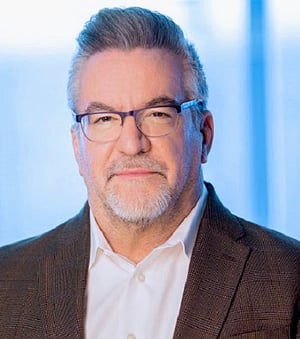 Tommy McDowell is a seasoned leader in cyber threat intelligence, risk management, and information security who has helped private sector and governmental organizations transform their cybersecurity understanding and practices. As the General Manager of Celerium, McDowell leverages his nearly 20 years of experience, thought leadership and insight in cybersecurity and threat intelligence to help businesses and organizations defend their supply chains.
McDowell came to Celerium from the Retail & Hospitality Information Sharing and Analysis Center (RH-ISAC). During his tenure as vice president of intelligence, he overhauled the organization's intel team and capabilities, significantly increasing intelligence sharing and member engagement. He also served as deputy director of the ISAO (Information Sharing and Analysis Organization) Standards Organization, providing strategic guidance and standards review.
Previously, McDowell was senior director of cyber threat intelligence at a global cybersecurity company. In this capacity, he worked to align security posture and business vision, addressed organizational risk through intelligence-led risk management strategies. He has also designed and evolved cyber security programs and practices for critical infrastructure including the development of standards for control systems security with the National Institute of Standards and Technology (NIST).
McDowell proudly served in the U.S. Army, and also held a position at NCIS.
He holds a Master of Arts degree in Criminal Justice and Psychology, a Master of Science in Computer Information Systems, and post graduate studies in Research Methods and Statistics.