We had a great time at FIRST 2019!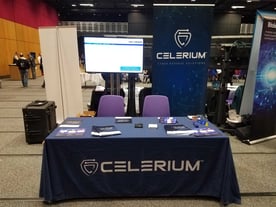 We always love going to FIRST, and the 2019 FIRST conference in Edinburgh was no exception! It was such fun to reconnect with old friends and make new ones as we discussed ways to do effective incident response, proactive cyber defense, and how Celerium makes all of that easy and seamless.
Chris and Mark participated in Capture the Flag, and came in ninth!
Did you miss us at FIRST? No worries! Be sure to look for us next year, and in the meantime, download our brochure and our CERT/SIRT flowchart to learn how Celerium can help you.